Three researchers from York University travelled to Ottawa to participate in national consultations aimed at guiding the development of Canada's next National Action Plan (NAP) on Women, Peace and Security. The consultations, which took place April 20 and 21, brought together approximately 90 key stakeholders from the government, military and police, civil society and the research community to discuss lessons learned and gaps from the first NAP. The group also worked to identify key issues of concern and potential priorities for the upcoming plan. The event, titled Looking Back, Looking Forward, was facilitated by Global Affairs Canada and the Women, Peace & Security Network – Canada.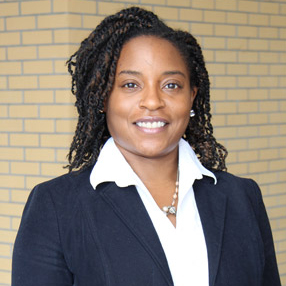 Attending from York University were political science Professor Althea-Maria Rivas, and postdoctoral fellow Izevbuwa Ikhimiukor and PhD student Heather Tasker, who are researchers on the Conjugal Slavery in War (CSiW) Research Project at York University's Harriet Tubman Institute for Research on Africa and its Diasporas.
"The renewal of Canada's NAP on women, peace and security comes at a time when there is increasing violence and uncertainty in many parts of the world. The centrality of gender to those conflicts is a glaring but often ignored fact," says Rivas.
" The new NAP could provide an opportunity for Canada to strengthen its commitment to addressing some of these issues both at home and abroad through its development and humanitarian assistance, and to develop a new plan that is more reflective of the challenges confronting communities in conflict affected societies today," she said.
The York researchers contributed a four-page brief that summarized perspectives from their research and input from research partners on the key obstacles facing women in conflict and violence affected communities. The document also made suggestions about the related critical areas of focus for the government of Canada. The brief brought together input from research and community-based organizations (CBOs) from Afghanistan, the Democratic Republic of the Congo (DRC), Liberia, Rwanda, Sierra Leone and Uganda.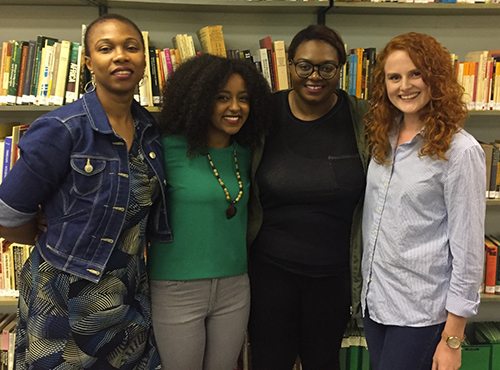 In 2000, the United Nations Security Council adopted Resolution 1325 on Women, Peace and Security. It was the first such instrument created to specifically address the disproportionate and unique impact of armed conflict on women and girls. The resolution is organized around four areas: women's participation in peace processes, protection, conflict prevention and post conflict relief and recovery. It stresses the need for women to be active agents in all elements of the prevention and resolution of conflicts, peace-building and peacekeeping.
Subsequently, seven more resolutions (1880, 1888, 1889, 1960, 2106, 2122 and 2242) have been adopted. The resolutions focus specifically on issues such as sexual and gender-based violence in conflict. To date, approximately 60 countries have National Action Plans implementing the Women, Peace and Security Resolutions. Canada's first National Action Plan was only launched in 2010.
The Women, Peace and Security Network – Canada is a network of more than 70 Canadian non-governmental organizations and individuals. For more information, visit https://wpsn-canada.org/.
More about the Conjugal Slavery in War (CSiW) Research Project
The CSiW Research Project is led by Professor Annie Bunting of York University and has, since 2011, engaged in collaborative research across the Democratic Republic of the Congo (DRC), Liberia, Rwanda, Sierra Leone and Uganda. Project researchers have conducted more than 250 interviews with female survivors and victims of conflict-related sexual violence. The interviews serve to document their experiences. For more information, visit http://csiw-ectg.org/.
Story originally appeared in Y-File.